Where did this pineapple craze come from?
Everywhere you look on Instagram, these spiky fruits are popping up. Pineapples have long been the symbol of hospitality. According to Apartment Therapy, the history of the "hospitality pineapple" can be found as Christopher Columbus wrote about pineapples in his travel journal. He was served this sweet never-before-seen fruit when he landed on the island of Guadalupe. In colonial America, hostesses would set a pineapple in the middle of their tables when a guest came for a visit. The pineapple symbolized the warmest of welcome to guests.
Not only does the pineapple carry historical and cultural significance, but it's also pretty freakin' cute. Pineapples are such a tropical, beach-y fruit. It's no wonder Instagram turns to this funky, yellow and green fruit to show off summer fun! Check out some of these fun and colorful pineapple pics we've found, and you'll see what we mean:
Pineapple of my eye…
Don't those photos just make you want to smile?! We can practically smell the juicy sweetness and warm ocean breeze. This is the latest summer craze on Instagram, and we want to show you how to bring it to your home! All of your favorite design blogs and home decor mavens have endless ways for you to make this trend your own.
Personalized Pineapples
Try this accent pillow in turquoise to incorporate an exciting pop of color.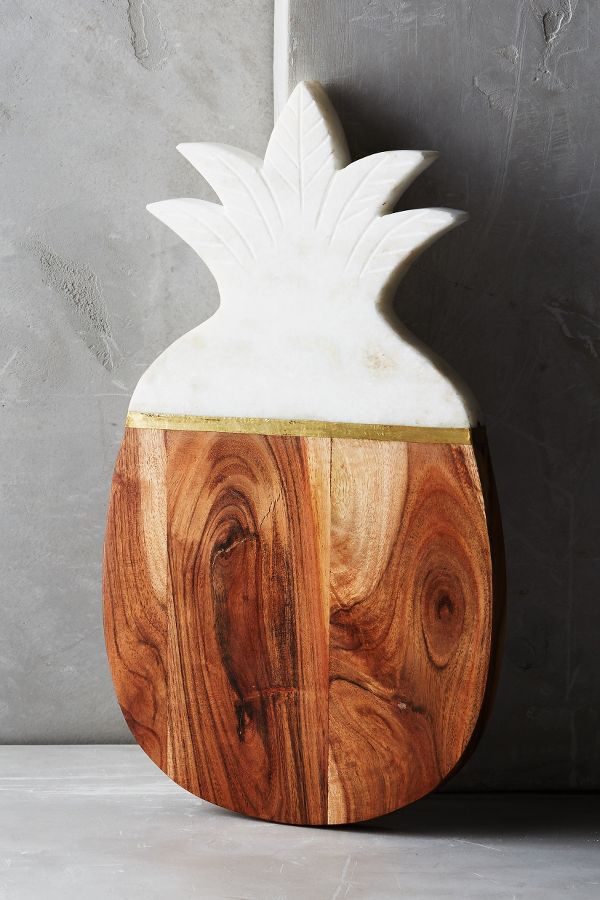 We are in love with this marble and wood cutting board that is both entertaining and sophisticated.
And finally, check out this crazy cool DIY stamped table for a trend statement!
We still smile when we see those tall, leafy, green tops pop up on our Insta feed, but how do you feel? Are you still into this pineapple trend? Show us in the comments how you rock this trend.
Did you like this summer trend blog post? Check out our post on another summer obsession: Vintage Nautical Flags.