The World's Sexiest Lightswitch
Inspire
Oh baby, if you get turned on by the dimmer switch, wait til you get a look at this lightswitch.
You read that right. We're hot for a lightswitch.
As you know, and if you don't know, now you know, we just visited the Kips Bay Show House and we were blown away with inspiration from every. single. room. and designer. But one thing stood out for us. It actually stopped us dead in our tracks. It was this lightswitch. We couldn't walk away. Everything in the room faded to gray and it was…like a scene from a movie where two people catch eyes from across a crowded room.
It was a "you had me at hello" moment.

from movie, Jerry Mcguire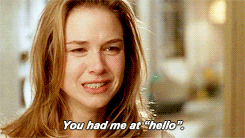 From this day forward, we can't get this switch out of our heads. So without further adieu, ladies and gentlemen, let us introduce to you Forbes and Lomax. They are the maker of the Invisible Lightswitch, a simple, transparent plate allowing wallpaper or paint to show through, with a stylish metal toggle in the center. And yes, it is so sexy.
Now, we clearly understand that these sexy mommas might be a bit out of the budget. They are for us. So we put together some more accessible ones that could really steal the scene in any room.
Before we do. Let's just take a couple more looks at the sexy beast of switches…you know, to get you in the mood. Me-ow
Now let's shop, for reals:
Bottom line, who knew a lightswitch could be so sexy.