Kantha Quilts: Handmade Collectibles For Good
Collect
Kantha (KAHN-taa) quilts are showing up everywhere in designer homes.
Craft women in Bangladesh and eastern states of India make these beautiful, delicate, patchwork quilts. The women stitch together the kantha quilts using old saris and scraps of cloth, and tun them into bright, colorful works of art. They are part of the Ibu movement, pronounced ee-boo. The Ibu movement is helping women around the world grow into economic self-sufficiency through the art of their hands. In the Malay language of Indonesia, Ibu means a woman of respect.
Boho phenom, Justina Blakeney, is the queen of knowing how to use kantha quilts all over your home to give that warm, rich, well-traveled vibe. Her blog, the Jungalow is a bohemian cornucopia of inspiration. We're always so happy looking at her work.
DIY a reversible ottoman cover using kantha quilts with directions from The Jungalow.
Ways you can bring Kantha quilts into your home: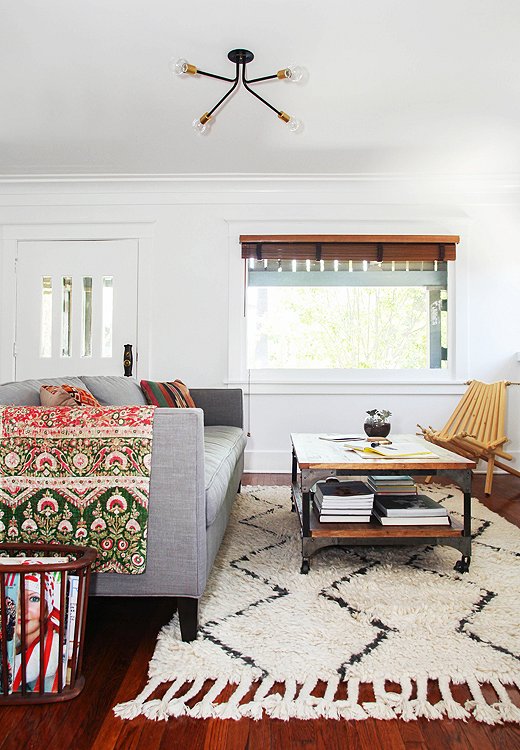 Try draping one over your sofa or bed. Don't forget, the more the merrier, so try layering multiple quilts over furniture for an even more stunning result.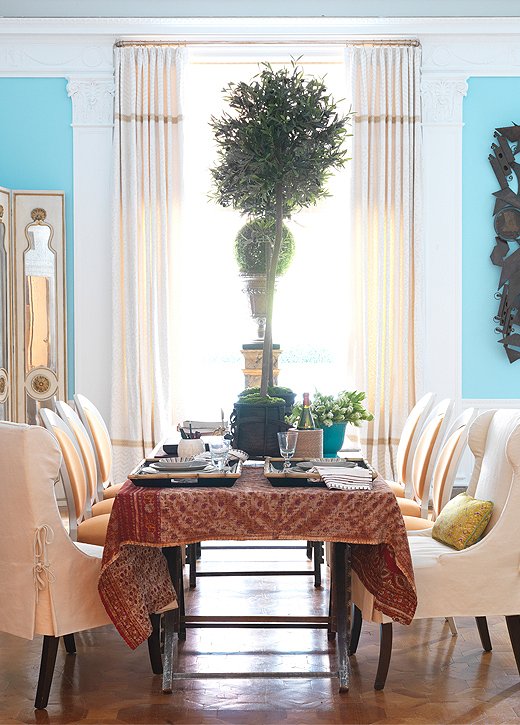 We are obsessed with using kantha quilts as tablecloths! What better way to impress your dinner guests with your worldliness!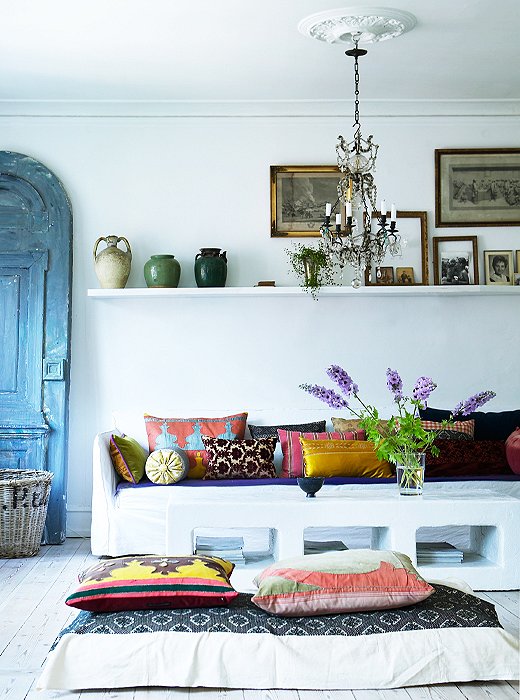 Have some old pillows that need some love? Use fabric from various kantha quilts to cover the cushions for a fun, eclectic mix. Because all of the quilts carry the same theme of bright colors and bold patterns, the covered pillows will still be cohesive, even if they aren't all made from the same quilt pattern.
Finally, you can always use these quilts as a vibrant and classic hanging tapestry for your walls. With so many unique patterns and styles, kantha quilts can add lots of depth and richness to your living spaces. Check out this Design*Sponge post about where to get yours!
Share the love
More is more with these…so collect them and stack them, so they're available when the mood hits. Also, don't hold out on your friends! Give them out as gifts for holidays, weddings, baby showers, and housewarming celebrations. They will warm up your home and your soul. Doing good for others and for your well-designed home. A designer's dream come true.
Ready to add even more bohemian flair to your home? Raffia just might be the answer! Read more here about why we love raffia's rich texture and eclectic feel. That's impeccable.