Impeccable FINDS: Finally a solution for that ugly TV.
Design
Finding ways to hide the ugly TV is the bane of designer's existence.
Let's face it they are ugly.
But ok, we'll admit it, we're crazy TV addicts, so we get it.
You don't have to be embarrassed to admit you watch TV around us but we must hide it or at least try and make it less of an eyesore.
Until now.
Introducing The Frame. It is the most beautiful TV we've ever seen.
Instead of a big bulky TV, The Frame looks like a piece of art. It was designed in collaboration with designer, Yves Beher. It hangs flush to your wall and when you switch it to "Art Mode" (which displays your choice of a number of different pieces of pre-loaded artwork). Looks like a legit painting on your wall. You can even upload your own artwork. This takes "gallery wall" to a whole new level. The Frame has a sleek design and uses a single Invisible Connection to connect with its One Connect box, so you don't have all of those ugly wires.
And for all of those must have clearer than clear picture- it has 4K UHD- they tell us that means crazy crisp and clear. Oh and it's one of Oprah's favorite things!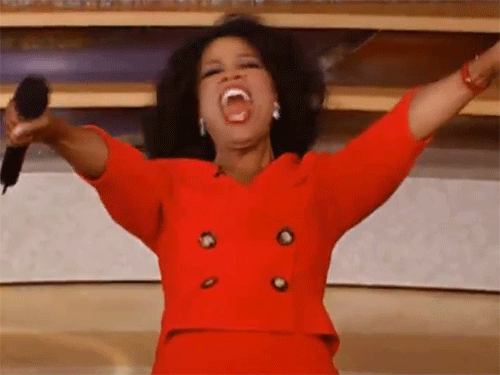 Click here to buy yours today.