Impeccable FINDS: Best coffee table book of the season.
Collect
Have we got a coffee table book for you.
As designers, we are always telling our clients, we need books. Big beautiful books. Just in time for the holidays, one of the coolest people in the world just released a big, bad, coffee table book.
And when we say cool, we mean Diane Keaton cool.
You know Annie hall.
Or Something's Gotta Give.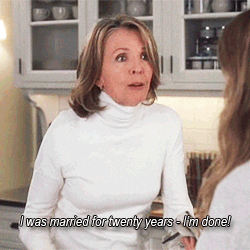 So now that we are all know whom we are swooning for. This remarkably ageless, timeless, style icon.
'Cept,  we aren't blogging today about her movie career. Although if you want an excellent snowy day by the fire movie marathon, her movies would make a perfect day. Just sayin'.
We are blogging about her interior design "hobby". If you think this woman is beyond stylish. Her home renovations prove it. We first learned of her interest for interiors when we received her first book, HOUSE. This beautiful coffee table book is a collection of inspiring designs that have caught Ms. Keaton's eye. Get it, it's lovely.

Well, this year, Keaton has really blown our minds with another coffee table book.  Yet this time it is a collection of her designs. Her new book,
, is in a word, ah-mazing! We haven't gotten our mitts on it yet. We are hoping we find it under our tree this year. But here are a few delightful morsels to make you run, crawl, maybe even thumb a ride (it's worth the risk) over to your closest book store.
Don't wait too long because if for any reason we find ourselves on that naughty list again and we don't get this book under our tree, we don't want to have to wrestle you for it in the post holiday rush.
But we will.