The Best of 2017: What an Impeccable Year!
Lifestyle
We've had our best year yet!
Sure there have been some lows, but overall 2017 was a banner year full of amazing clients, awesome projects, renovations, and dreams realized. And we are grateful for our network of support and our fabulous tribe!
As we say peace out to 2017 and get ready for the excitement we have planned for 2018, we want to take one more moment to look back at what Impeccable Nest accomplished for 2017. Here is our #yearinreview. thank you to all that helped us make this year a success.
We started off the year demolishing our kitchen to finally make the kitchen of our dreams.
Attending the Women's March in DC was an amazing event and one we will always cherish. We shared this with a dear college friend and fellow feminist, Alisha. It was a moment to remember.
We held a Timeless Design workshop through the New Hampshire Institute of Art (NHIA). It felt good to be back with our alma mater, this time as the expert.
We headed to NY Now to see all the new and exciting decor and accessories and top trends in the home decor industry. This is a great event, and we love NYC.
In March, we headed back home to California, in order to attend the Design Blogger's Conference. This was our first time at this conference and it will now be a regular conference for us. Great to meet all of our design inspiration in one room, and make new friends for three fabulous days in Beverly Hills. Counting the days until we go again!
Spring
Perhaps, the largest investment in our business after our store.  We launched our new website. It took months and months of work but so worth it.
In April, we welcomed another sweet little bird to our nest. August Wren was born April 24, 2017. He joined his sisters, Prudence Sparrow and Odette Starling; needless to say our nest is full this year.
We were honored to speak on a Mastermind panel about blogging/Social Media. Despite having so much to learn ourselves, it is always great to see how much we have grown and how much we have to teach others. It good to be pushed beyond our comfort area too. Thank you Kristin Hardwick for always pushing and supporting us. The community you have built, has been so valuable to us this year.
Again, we were asked to speak in 2017 as experts for "Salvage Style". It was great fun to speak with a group of dedicated salvage lovers like ourselves and talk about how to bring salvaged one of a kind things into your home and design.  This was at one of our favorite places in Boston, Restoration Resources. All of these speaking engagements were really building our confidence and getting us out there.
Summer
In June, we had finally reached a point that we could no longer keep all of our workload, clients, social media, spinning without help. We hired a social media intern for the summer.
Man, what took us so long?
Not sure we taught her so much, but we sure learned a lot from Shae. It was so hard to see her go in September. We see big things for this young lady when she graduates this year. Maybe full-time with Impeccable Nest?
Finally in August, our long awaited dream kitchen was completed. Yes, 8 months is crazy without a kitchen. But like the cobblers family that goes without shoes, our own design work took a back seat to our clients. But it was sure worth it.
We are over the moon happy with the results.
We were entered for the New Hampshire Home Design award for kitchen design. The award presentation is January 24th, fingers crossed!  It sure would be a great way to kick off 2018!
Since blogging was now a huge part of our brand, we attended the HGTV Blogger Block Party this year. We spent a lot of time chatting it up with John and Sherry from the podcast Young House Love.
Fall
To round off the year we worked out a partnership with Image Contracting. We had been doing a few projects with owner/contractor John Harding and it made good sense for us. He does good work and together we can promote each other.  We see a great Design+Build in our future.
We also decided to throw our hat into the ring of the Showhouse world, and our design was accepted!  Look out August, we are renovating a beautiful space in the Anderson House for Home, Health and Hospice.  Watch out, 2018!
Another partnership discussion was made with Global Design Post  (GDP). We will become GDP ambassadors for 2018 and lead design junkets/bootcamps for them. Travel and design, two of our favorite things.
Giving Back
Throughout the year we worked with our main charitable organization Building on Hope. This year Impeccable Nest became a member of the steering committee. We are so excited to see the transformation of the space that was selected for 2018: Concord Crisis Center.
Shout Outs
Last but not least, we could not end the year without a shout out to some folks that have made us feel part of something when as an entrepreneur it can feel so isolating and alone. And we mean, our virtual family, through IVY, Darla Powell, Leslie Carothers, all the Facebook and Instagram groups/pods we belong to.  You help us solve problems, and keep us laughing and moving forward.  Thank you.
You know, they say it takes a village to raise a family.  We know it takes a village to keep an entrepreneur successful.  So thank you to our village.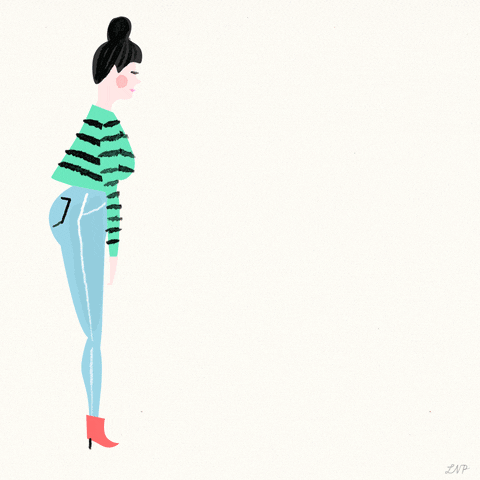 Whew! and that's a wrap. Peace out 2017